thinks Halo Infinite is a new graphical benchmark
This is originally a PS2 game released in 2001, was remastered on the PS3 apart of a "collection" with Shadow of the Colossus and in 2023 I am playing it for the first time on a "super slim" version of the PlayStation 3.
The cover art for the American version.
The PS3 "Super Slim".
I am guessing a lot of gamers haven't played Ico, but its advantage is playing with precision, carefulness and taking advantage of the environments. My gut tells me the controls for Ico are bad and isn't ready to contend with todays games.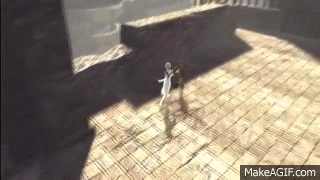 What ICO does best is in it's atmosphere, visuals, and it's story that has a young boy attempting to escape from a deserted castle city with the help of a girl named Yorda.
It's just a deep, weird game and throughout my whole play session it was a treat to play. What does GAF think of Ico? Overhyped? Better than the last guardian?