In the 90s, video games were going through a big change. Nintendo had successfully revived interest in console gaming in the U.S with the Nintendo Entertainment System (NES) in the mid-80s. The 8-bit wonder machine was a smash hit across the nation, and launched now household gaming legends such as Mario, The Legend of Zelda, Metroid, Mega Man, Castlevania, Final Fantasy, Dragon Quest and more. But there was a catch.
Even in Japan, Nintendo has, and is always known to be a family-oriented platform holder. And while the Japanese counterpart to the NES, the Family Computer (Famicom) targeted a broader audience, the NES was more squarely targeted towards children. Not only were ads mostly featured on Saturday morning cartoons and other kid shows, but Nintendo of America even introduced strict content guidelines for all games published on the console, which heavily restricted content such as death, religion, drugs & alcohol, violence, and sexual content.
For kids, this wasn't a problem, as Nintendo introduced a brand that parents can trust. But what happens when those kids get older... say, 6-8th grade? What was there for the bigger 10-14 year old kids who wanted a bit more edge to their games? Well in 1989, Sega introduced the answer with their Genesis console (Mega Drive in Japan and Europe).
Positioned as the cooler, more grown up alternative to the NES, the Genesis placed a focus on attracting an older audience of gamers with games that focused heavily on celebrities like Michael Jackson, sports stars like Joe Montana, and games with more violence and "attitude" than Nintendo's offerings. Sega's newly created mascot, Sonic, was also designed to have broader appeal to the "cool" crowd than Nintendo's Mario.
The tipping point, was the 1993 console ports for the original Mortal Kombat, while both the Super Nintendo and Sega Geneisis versions were heavily censored out of the box, Sega allowed publisher Acclaim to slip-in a hidden cheat code to re-instate the game's trademark extreme violence, the SNES version, had no such code. Sega's push to make gaming cooler and more "edgy" was effective. It ate into NIntendo's previous iron grip on the console market, offered an alternative for middle schoolers who were "too cool" for Nintendo, and single handedly forced the entire industry to adopt the ESRB rating system.
However, a newcomer to the market that recently had a fallout with Nintendo would not only learn from Sega's marketing tactics, but also use them against Sega and Nintendo, and created what is still to this day, a multi-million dollar gaming brand.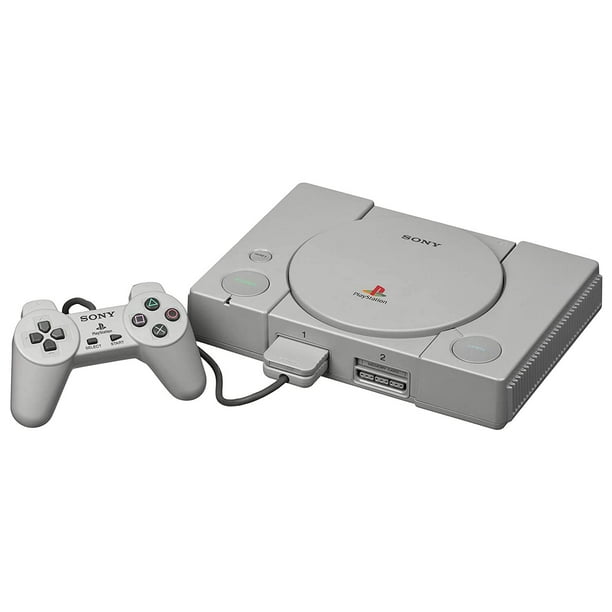 Sony Computer Entertainment, a newly formed subsidiary of the technology conglomerate Sony, unleashed the PlayStation in the US in 1995. Sony's marketing strategy was simple. Take Sega's, and multiply it, to even older audiences, and even people who didn't traditionally play games. Whereas the Genesis was primarily geared towards preteens, Sony positioned the PlayStation to include the broader and more lucrative 14 to 24 year old market, with Sony citing 19 as the console's sweet-spot age.
Sony used its experience with technology and multi-media to their advantage when crafting the design ethos for PlayStation. The much touted CD-ROM drive not only allowed games to store more data than cartridges, but combined with console's advanced audio and video processing and impressive 3D graphics, it allowed developers to innovate with how they could present games. Sony used this to fuel its marketing machine, with ads for Final Fantasy VII famously using the game's pre-rendered cut-scenes to sell the idea that video games can be just as engrossing as movies, tv shows, or books. Games like Tony Hawk's Pro Skater used the CD to play licensed music, games like Metal Gear Solid could tell complex and lengthy narratives that spanned 3 discs, and games like Parappa the Rapper and Bust a Groove created interactive musicals with high quality audio. And CDs were so cheap to produce, that Sony could give away free ones with demos, trailers, and other fun stuff to help drive software sales.
Sure, Sega had the Sega CD add-on for the Genesis, but the Genesis was far too under-powered to do anything useful with the format. The PlayStation was far from the first disc-based console (others like the 3DO and Saturn tried and failed), but it was the first do it right.
Last edited: