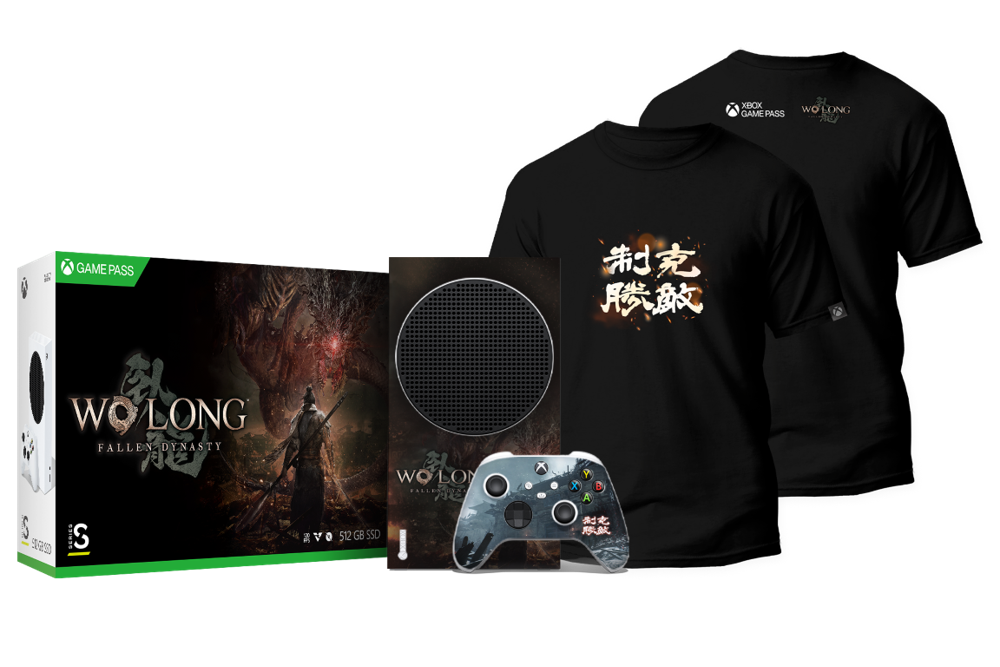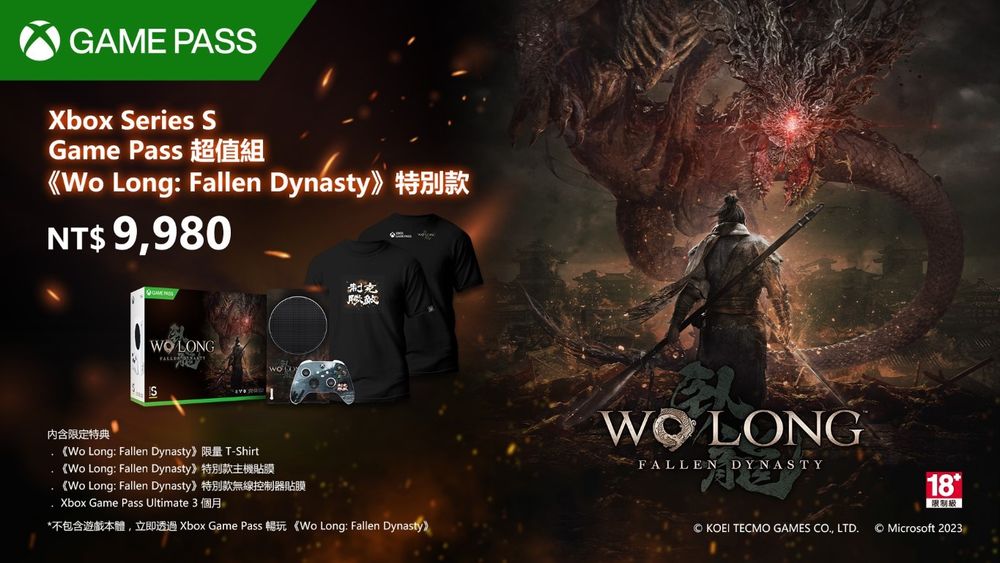 Xbox Series S - Game Pass Premium Pack "Crouching Dragon: Fallen Sky" special edition contents are as follows:

1 Xbox Series S console
Wireless controller (ice and snow white) 1
High Speed HDMI Cable 1x
1 power cord
2 AA batteries
Xbox Game Pass Ultimate three-month serial number
"Crouching Dragon: Heaven Falls" Xbox Series S console film 1 set
"Crouching Dragon: Heaven Falls" controller film 1 set
"Crouching Dragon: Heaven Falls" limited theme T-Shirt 1 piece
They have Xbox Game Pass on the T-shirt itself. That's not common with the apparel stuff.
The controller looks pretty good though, at least on the picture, in real life it may look different. But if it still looks similar to the pic, the controller is pretty good.
The custom console itself looks weird, that large vent grating on the S ruins the design. They have to shove the game name on the bottom left corner. This is a game that needs a custom design on the Series X where it's more square and there's space for more even design.
The T-shirt outside the front graphic, and the back labels is pretty much a plain black T-shirt.
Controller is the best part of this for sure. Also the 3 months of Game Pass Ultimate.
EDIT
found a picture close up, controller looks worse than in the pic, though it's still decent, not good but it's not terrible.
Last edited: