I'm a returning Xbox owner, nothing since 2010, I've now got an XSS sitting on the shelf above my beloved PS4 Pro, and to date I've been a bit lukewarm on the thing. This is because I've found their currently available games to be underwhelming - both for current gen and, to an extent, previous gens. In my mind xbox just doesn't offer as many games you are dying to play as other systems - rather they seem to just offer games that are fun to repeatedly chip away at, which is another type of appeal - an entirely legitimate appeal, imo.
A few days ago, however, actually more or less at the same time I was setting up my machine, Xbox fought back, with a huge "final" release of backwards compatible titles that hugely tapped a large part of the best remaining titles available from that OG system.
There are lots of games i can recommend from this new drop: Star Wars: Starfighter, Star Wars: The Clone Wars, of course the two Time Splitters titles... But one stands tall as my favourite OG-generation game, and that game is...
...see that? 9.25 by Game Informer... Egads...
​
This is a fantasy universe-set Gladiator school management sim from Lucas Arts (also known as "the sure thing") with heavy story elements and assloads of content.
In this world which minions of the gods of the Roman/Gallic pantheon and the monsters of their myths walk the fields and fight in the pits alongside equally dastardly or heroic humans, you play as Valens. A driven young head of the Munio Gladiator School, son of a murdered former Gladiator champion who was the school's namesake, Valens is himself a Gladiator, with a super fun self-buff.
Or,
you play as Ursula, a nordic girl who starts on the other side of the world with her own storyline - I think it's the intemediate players option - and totally different creatures to recruit and fight. I've only done her campaign once, you know about 17 years ago, after I'd first played the hell outta Valens, and I have to say it was pretty challenging and really cool to see the game from a different perspective.
The gameplay is based around turn based battles in which you manoeuvre your gladiators around arena floors - sometimes roman style arenas, sometimes spare pits, sometimes open fields (these battles are often risky because dead gladiators don't come back in the open), or any of a number of other settings, and you spend the fight taking advantage of things like line of sight, terrain, height advantages, flanking, and other such influences. Size/agility also plays a role.
Ursula going up against one of the big mofos, guess who is actually favourite in this matchup?
​
The combat is based on pressing your buttons as a cursor moves along a slide bar - hit the red/hot spot? That's a crit. Miss it by too much? A miss. This may sound simplistic but it's not - surprisingly engaging, more complex moves start to require more and varied button presses, and getting one such move off can swing a battle. It takes a while to get the timing down, I've just started my playthrough on my SXS and I've yet to land a crit lol, might be input lag or I might just need to get good.
Ah yes, sweet red feedback indicating a crit... Red feedback...
​
The troops you deploy in these battles are many and various. To start with as Valens you can fight alongside himbo brohan Ludo (jay kay, Ludo-kun) - he's more of a military-minded, high-damage, gear-dependant frontline grinder to Valen's evasive, dancing, nuke-crit'ing duellist - then you can hire Centurions, Legionaries and other Roman-themed gladiators to join you. Ludo is basically a souped up Legionary type. Eventually you hire everything from skeletons to giant bears. Most of these (can't remember beasts but I doubt it) can be geared, customised, and level'd up in close but intuitive detail. Ursula gets Barbarians.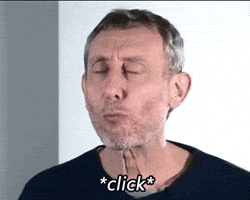 The content is huge. You go through multiple overworlds, each with a plurality of areans, each arena with its own spread of possible hirelings/difficulties, it's own arena style, and between, say, 4 to 6 possible tournaments to enter - each tournament with multiple fights. When you win enough tokens by completing these tournaments, you can access to that arena's championship, and upon winning this challenging chain-of-battles type deal you receive the arena's sigil, which is part of the requirements to complete a zone.
Picking up new gladiators and managing your school is awesome fun - getting a savage skeletal swordsman, or a maniac mummified mage deep into the game and realizing it'll mean saying goodbye to a now obsolete centurion can be a really engaging wrench.
In the meantime you can explore the overworld to find chests and the like - just be careful of roaming enemies unless you've saved your game recently.
That's enough wall of text, I deem. Gladius is probably my #1 cross-platform game from that generation besides SSX 3. I actually played it on GameCube but I'm not gonna let that stop me from playing this in clear 1440p quality on a big 4K screen with none of the crap Dolphin gives you. I hugely recommend this cheap classic as an addictive, high value, deep and rewarding experience. I'd give Gladius a 9.35, fucking Game Informer with their lowballing. Jah bless.
protip: Star Wars: The Clone Wars is also really cool, it plays like a 3PS with strafing and stuff but it's a vehicle based game (mostly played in a sorta jedi tank, but not exclusively - not by any means) with great battles set in the prequel universe.​
Last edited: