Week of March 2nd to the 8th, 2015
.
Fighting Games Weekly is the weekly discussion thread for all things fighting games. News, events, streams, videos, players, drama, everything fighting game related.
Don't know what to watch right now?
Check the
FGCPros Twitch Group
or
Jaxel's Stream Viewer
. If you want to watch multiple streams at once, you can use
Jaxel's customizable multiviewer
as well. If you are looking to see what events are coming up past this week, check out
the FGC Event Calendar
that our own Malice215 put together.
New to FGC-GAF is the
FGC-GAF Index
which lists the fighting games GAFers plays as a neat reference with
some rough statistics to boot
. To add yourself to the index, quote this post and use the survey link below. Please remember to save/bookmark the "Edit your response" link so you can edit your responses if/when you buy a game already on the list or a new game that releases in the future.
Last week's thread
. An archive of previous FGW threads is
available here
.​
Last year, GAFer Shouta helped organize donations from various FGC-GAF members to send fellow member QisTopTier to EVO. Q suffers from
Facioscapulohumeral Muscular Dystrophy
, but has always wanted to go to EVO and we're looking to double up this year and send him to EVO again!
If you want to help out, you can check out the details and pledge on
this spreadsheet
.
​
Abuget Cup
[ Saturday ] [ 10AM Jakarta | 10PM EDT Friday | 7PM EDT Friday ]
Out of Jakarta, Indonesia we get one of the first Capcom Pro Tour Ranking events, at a USFIV-only event.
Capcom Pro Tour Ranking Event
Every week, FGW will spotlight one GAFer to get a better picture of their history with fighting games, their preferences, and much more. For this week's FGW Player Spotlight, we will be taking a closer look at the one member who takes character stannery to the maximum, CountBlackule!
What fighting games do you currently play, what is your all time favourite and why?
I'm currently playing USF4 and trying to learn Guilty Gear Xrd. My attempt at trying to learn Xrd has shown me that.. I just might be a one trick pony
Favourite fighting game of all time would have to be
Budokai 3
SF4. I'll be honest, I'm a filthy 09er
​
What are your favorite mechanics from the current selection of fighting games and why? What are your least favorite and why?
Probably
X-Factor. I know
I really like that a lot of different combo opportunities open whenever you want to pop that cherry. While I think it's sometimes a bit too strong..I've had way to many lvl3 Dark Wesker come backs in Vanilla to really hate.
There's really no mechanics in FG's that I really hate since I can usually abuse it right back.
​
What got you into fighting games? Are there any other genre of games you play?
I used to play tons of Melee with friends and stuff. I remember searching on youtube and finding out about Ken, Bombsoldier and Gimpyfish lol. That's what really opened my eyes to the competitive side of Melee and video games in general. I remember trying to learn how to do the Ken combo, wave dashing and etc.
I used to play a lot of Halo 3 back when it was hot in the MLG days. I was pretty good IMO and I went to MLG Toronto way back in the day but that was about it. Now I just play tons of League of Legends because I'm a masochist
​
What is your favorite fighting game character and why?
To be honest though I'm not totally sure. I always go for the black characters
S/O's to Black History Month
, Boxing characters, Bruce Lee clones or a character with a sword
. In Vanilla SF4 I used Balrog, then the Super era was DJ now the Ultra era is Elena. Favourite game from each franchise though would be..
SF -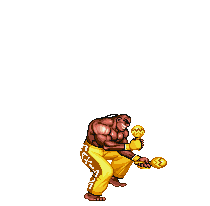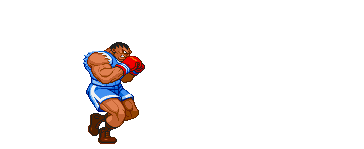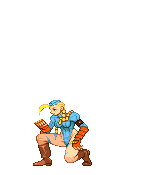 Tekken - Steve Fox, Forest Law and Eddy Gordo
Melee - Marth
MK - Sub Zero, Lui Kang and Jax
​
Describe your style of play, and how do you play (local, online, etc.).
I'd say I play mostly a rush down type of play. I like to get up in that ass quickly on some
type shit nawmsayin. I've always hated the turtle style runaway characters hence why I hate Sagat so much. I've come to respect the turtle style more now because they have it pretty hard in SF4.. but Guile/Dhalsim/Sagat and whoever can still eat a dick
I try to make it out to as many local tournaments and get togethers as I can. Sometimes it just cost to much to go to Toronto for me so I pick and choose which events to go to. Locally I play.. well I never feel like I play my best. One issue that I have to get over is the different timing on the smaller monitors they use compared to the 40' laggy TV that I've gotten used to. It feels like two different games every time I play. Online GAWD tho.
​
What do you feel are your biggest strengths and weaknesses as a player?
Strengths: To adapt. After every round win or lose I try to understand why I lost or why I took a certain amount of damage then to correct myself from that mistake. I really play by the "Fool me once shame on you, fool me twice shame on me." I try not to fall for the same thing more than twice. I also really try to read patterns of players.

Weaknesses: Recovering from a close loss or getting too frustrated. Example; if I drop a game winning combo then proceed to lose the rest of the set. I'd probably be in a bad mindset for the rest of the tournament and generally be dwelling on that previous match instead of looking ahead to losers bracket or the next match.

I've also got mental blocks against some characters like E Honda. Character is pretty bad but I still get rekt over and over. :/
​
Best and worst moments in the your fighting game career?
Best: Playing against Ed Ma at Toryuken 3. He was the guy that made me want to play SF4. I remember watching Arcade Infinity videos in the library when I was in high school and thinking
at his Ken combos. That was back in 2008, so finally getting a chance
GOT FUCKIN REKT, DROPPED DJ RIGHT AFTER THAT TOURNAMENT LOL
to play him was really cool.
Worst: I tried and failed to find the archive of a fat L that I took a while ago but I think the archive has been erased or something. Anyway what happened was that I was making a slow comeback against Italdan's Oni and I hit an U2 with Deejay.. DJ isn't necessarily positive after hitting his U2 with full animation. Basically I hit it and was in chip territory and had no way of not getting chipped against an Oni waking up
. I went into training mode after and I'm pretty sure regardless of which option I chose, I would have been hit by the exShoryu. Backdash? Hit by the 4th hit. Block? I die. Try to cross up? DP'd. Neutral jump? DP'd. Walk Back? DP'd, jump back? DP'd or fireball'd.. play a character that is at disadvantage after hitting one of the harder ultras to combo into brehs.
Another really bad loss was against Riceata. I won the first match against his Decapre, then he switched to Honda and won the second match. I decided to go with Deejay instead of Rose because I wasn't confident enough to hit one frame links on the monitor and that I don't have a solid answer for punishing headbutts with her. I've barely Deejay since Ultra dropped but the gameplan against Honda is pretty simple.
Turtle my ass off
. Anyway, it comes down to both of us having no health, I hit a Super~Ultra punish from him using a heavy headbutt against me, so I had the lead. He had a full bar of super and I was slowly walking myself into the corner.. I decided to use a mk. sobat kick to try catch him for walking forward..
he blocked, lp x Hands x Super gg. I was so close to actually beating a top Toronto player but nah I choked it up. Didn't eem use his Blanka. Ban Honda pls.
​
What do you want from future fighting games?
Just..good games. I just want some good games man. Not games that are gonna come out and die within the year
. I want games with a high longevity like SF4.
Better online play and more cross play options as well. Glad that SFV is taking that route. Strong tutorials are a must. GGXrd has a really good tutorial/mission/trial modes that I think other FG companies can learn from.
​
Who should be on next week's GAF Player Spotlight?
The captain of aint shit himself, ViewtifulJC
(if he's not banned by the time this is posted). Dude talks the MOST trash and I'm pretty sure he doesn't eem play fighting games. If not then I think y'all wanted Huw_Dawson to do it?
​
Since Dahbomb strongly encourages pre-orders, what games do you plan to buy that have been officially announced?
I bought a PS3 in 08' for FF Verses XIII and have been patiently waiting ever since
. SFV and MKX probably. I don't really buy a lot of new games since SF4 and League are my crack.
Well, that's it y'all
​
Code:
04/15  Mortal Kombat X
SUMMER BlazBlue: Chrono Phantasma Extend
2015   Rivals of Aether
2015   Skullgirls Encore
TBD    Beast's Fury
TBD    JoJo's Bizarre Adventure: Eyes of Heaven
TBD    Next The King Of Fighters Title (tentative)
TBD    Rise of Incarnates
TBD    Street Fighter V
TBD    Tekken 7
TBD    Tekken X Street Fighter
TBD    Yatagarasu: Attack on Cataclysm
TBD    Yatagarasu: Legend of Raven
Super Desperation Radio
[ 9:30PM EDT | 6:30 PDT ]
Hellpockets and various other members of the KoF community discuss KoF and happenings in the FGC.
Marvel Mondays
[ 10PM EDT | 7PM PDT ]
Out of the ashes of The BOX Arena, comes the San Diego FGC's newest organized weekly for UMvC3.
UltraChenTV: First Attack & Lv3 Focus
[ 11:30PM EDT | 8:30PM PDT ]
Weekly FGC show dedicated to match analysis, teaching, commentary, news, debates, and more! Hosted by UltraDavid and James Chen.
Kachitagari TV (JP)
[ 9PM JST | 8AM EDT | 5AM PDT ]
Bon-chan, Kazunoko and Fuudo's new show, focusing primarily on SSFIV AE ranked matches but is branching off into other games as well.
Capcom UK presents WinnerStaysOn Sessions
[ 8PM GMT | 3PM EDT | 12PM PDT ]
Logan Sama, organiser of the old WSO weeklys in London, invites some of London's finest to Capcom UK HQ for first to 5 sets in USF4.
NYC VF
[ 8PM EDT | 5PM PDT ]
NYC VF crew presents VF5:FS tournaments casuals out of The Next Level arcade in Brooklyn.
The Break Weekly
[ 8PM EDT | 5PM PDT ]
New Jersey's largest weekly featuring UMvC3 and Injustice.
The On Blast Show
[ 10PM EDT | 7PM PDT ]
JamessMK & DarKNaTaS host a raw and uncut weekly talk show discussing events in the FGC with various FGC personalities.
UltraChenTV: The Tuesday Show
[ 11:30PM EDT | 8:30PM PDT ]
Weekly FGC show dedicated to match analysis, teaching, commentary, news, debates, and more! Hosted by UltraDavid and James Chen.
The Show That Sucks
[ 1AM EDT (following day) | 10PM PDT ]
iPlaywinner hosts a weekly talk show featuring alpha stream monsters Harrison and Honzo Gonzo.
Game Spot Versus KoF Casuals (JP)
[ 7PM JST | 6AM EDT | 3AM PDT ]
KoF 1998UM, KoF 2002UM and KoF XIII C action from Japan.
TOPANGA TV (JP)
[ 9PM JST | 8AM EDT | 5AM PDT ]
A weekly show featuring Mago, Tokido, and Momochi. They go over the tournaments they will participate and have participated in overseas and in Japan, as well as the general news in SF. For long periods of the year, there is a student-teacher session involving one of the 3 Topanga members taking a player under their wing and teaching them how to play SF. The show features rank matches (sometimes random char. matches) and ends with a 8 man online tournament featuring players around 4.5kpp such as Poongko, Inco, and more.
Next Level Battle Circuit
[ 8PM EDT | 4PM PDT ]
NYC's biggest weekly at The Next Level Arcade in Brooklyn featuring SSFIV AE, UMvC3 and TTT2. If the Teamsp00ky link is not working, it is likely on the backup stream on Arturo's channel.
Wednesday Night Fights
[ 12AM EDT (following day) | 9PM PDT ] [ON HIATUS]
HBTB Live
[ 8PM EDT | 5PM PDT ]
Hold Back To Block hosts a weekly roundtable discussion of various happenings in the FGC.
Melee It On Me
[ 9PM EDT | 6PM PDT ]
A bi-weekly Smash podcast discussing recent events, news and issues in the Smash community, hosted by Scar, Prog, Cactuar and Sheridan.
Ghost Battle Series
[ 9PM CST | 10PM EDT | 7PM PDT ]
Galloping Ghost Arcade presents an Injustice weekly out of Chicago.
The Fray
[ 10PM EDT | 7PM PDT ]
A weekly FGC talk show hosted by iPlaywinner, featuring a varying, ensemble cast of prominent members of the fighting game community.
ATP LIVE!
[ 11PM EDT | 8PM PDT ]
Aris' new weekly show, discussing whatever he wants to! The format resembles old ATP podcasts.
The Runback
[ 12AM EDT (following day) | 9PM PDT ] [ON HIATUS]
The UMvC3 and KoF XIII branch of Wednesday Night Fights also hosted at Super Arcade in Walnut, California.
The Smash Break Bi-Weekly
[ 6PM EDT | 3PM PDT ]
The Break hosts a new Melee bi-weekly to replace Rokunaya Bi-Weeklies which are ending.
Thank God It's Team Stickbug
[ 7PM EDT | 4PM PDT ]
Arturo streams a BlazBlue and Guilty Gear bi-weekly out of Next Level arcade in Brooklyn.
KaoTV! (JP)
[ 11PM JST | 10AM EDT | 7AM PDT ]
SALTY!
[ 11PM EDT | 8PM PDT ]
A bi-weekly Skullgirls event hosted by members of the Skullgirls development team, often featuring preview builds of the game.
Rebel Up
[ 7PM EDT | 4PM PDT ]
Super Arcade's anime bi-weekly, featuring GG, BB, P4A, SG, Gundam and older anime games as well.
GGPO VanBats
[ 4PM EDT | 1PM PDT ]
Weekly GGPO Vampire Savior ranbats streamed by GAFer Rotanibor.
Super Smash Sundays
[ 4PM EDT | 1PM PDT ] [ON HIATUS]
SuperDojo and Team OXY partner up to create a new weekly for the SoCal Melee community, featuring doubles and singles.
On GAF we have various members that stream fighting games from time to time too. If you would like to add your channel to this thread, send me a PM.

Often, some fighting games can seem intimidating to players new and old. Below are a bunch of resources that may be of aid to new players, or handy as references.
For a list of NeoGAF OTs for specific fighting games, as well as a list of non-GAF fighting game communities that may be of interest, check out the
FGW Archive
where these resources can be found on separate sheets at the bottom.
​
- - -
If you have any suggestions for the OP, please do not hesitate to post in this thread or (preferably) PM me to let me know.