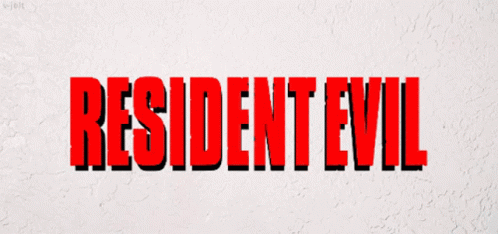 Resident Evil is one of these franchises that always interested me but I never got really into it.
I got to know the franchise when I was a teen and a friend of mine was literally obsessed with it (and he was also the biggest Sony and MGS fanboy I ever seen). He was constantly speaking about RE1, 2, 3 and Code Veronica.
At one point, it was like I played most of these games myself because I heard so much about it.
To be honest, I am not completely new to it. Thanks to this crazy friend I have got to played
Resident Evil
on PS1 and
Code Veronica
on PS2. I can't remember which one I played first but I know I enjoyed both, especially the original one.
Then I was drooling over Resident Remake and 0 on gamecube and then 4 but I didn't have a GameCube. Then the franchise was kind of lost for me since from 5, it looks like it went down (from an outsider perspective).
The release of Resident Evil 7 triggered again my interest but I was not a fan of the FPS view (and honestly terrified by the demo that I quickly stopped) so I didn't proceed further.
Now with all the remakes that looks really good and my search for short games with guns (long time I have play a game with guns) but not full action, it looks like Resident Evil games are the perfect fit.
My plan is to play at least (EDIT : updated list)
Resident Evil Remake (Done with Jill and Chris)
Resident Evil 2 (Leon A done, Claire B done !)
Resident Evil 3 : Nemesis (Done !)
Resident Evil 0 (Done !)
REmake 2 (Leon Done ! Claire Done !)
REmake 3 (Done !)
(Code Veronica)
Resident Evil 4
I might see for the one that came after. I was thinking to play the OG first but I decided to go for the remakes. I might play them later.
Resident Evil Remake
So I am already quite advanced in this one (just did the Aqua Ring). I went with the HD remaster which was offered once on PSplus.
I love it ! It asked a bit of adaptation because it's really old school and slow playstyle but it's really what I wanted. Inventory, save and ammo management, methodical approach, studying the map to find the best routes... Puzzles are interesting and clever enough for me.
I really like how you have to choose your fights due to the ammo limitation. Also decide to burn a corpse or not. And not better feeling to blow up a zombie's head with a shotgun.
I went for original tank controls because it makes more sense with the fixed camera and honestly I like them and find them charming.
I love the visuals and the cameras really add to it. It create a great atmosphere. Speaking of which, the notes you find on the way are really good. Reading how a guy was infected and slowly turn into a zombie is so horrifying but also goofy.
I have arachnophobia but spiders in games never bothered me. But here, damn ! These giant tarantulas really look real and they got me by surprise. I drop my controller and had to leave the room for a bit. But even past the surprise, I was still extremely uncomfortable and disgusted to see them. Even when dead.
Now I got the helmet key and will head back to the manor. Can't wait to continue my journey.
For the purist : I plan to replay it with Chris when I am done before moving to 0. Is it worth it, lore/story wise ? One of the reason I play this franchise is for the story/lore (even if it looks like a mess according to some people I asked) so I want to get the most out of it. And I guess my second run will be much quicker.
​
I'll post my progress and thoughts here.
Feel free to share you love for the franchise (without spoiling) and discuss it.
Last edited: