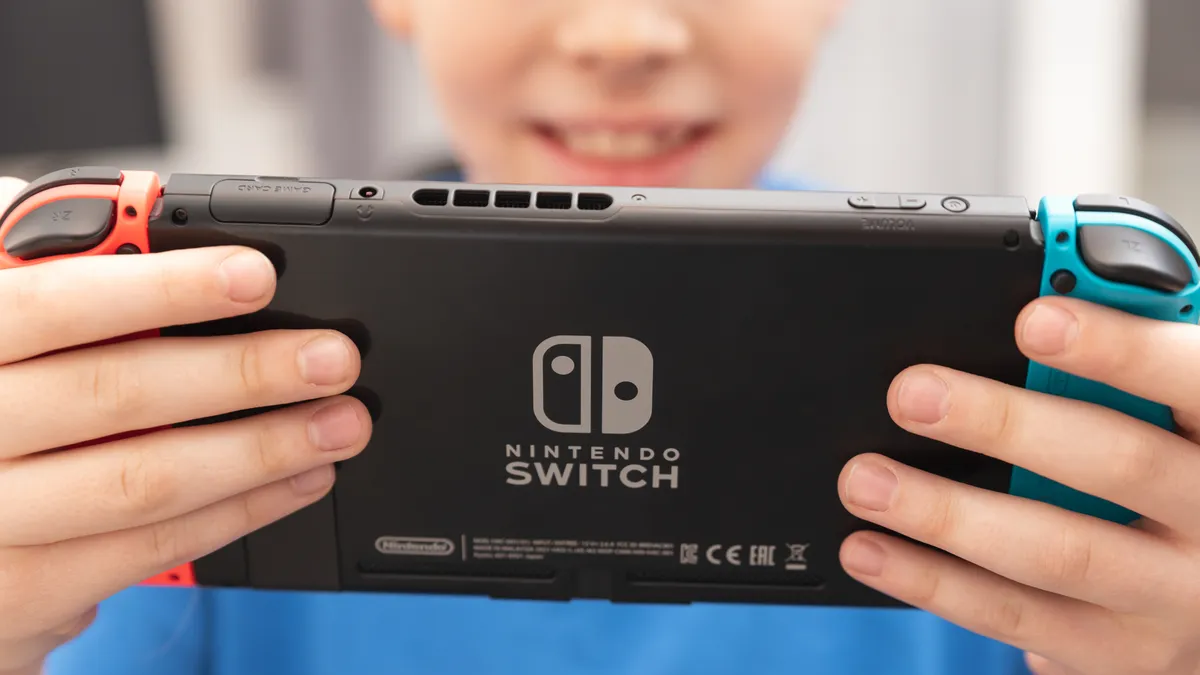 King of portable gaming: it was a crown that Nintendo seemed destined to wear in perpetuity when the Nintendo Switch launched in early 2017.
Here was Nintendo's magic at its best. Building on the ahead-of-its-time concepts of the ill-fated Wii U, it offered HD, touchscreen-capable gaming on-the-go, in a design that could also easily be paired up with a big-screen living room experience. It was the best of both worlds – Nintendo's home and handheld pursuits merging in an irresistible way. By mid-2022, 111 million Nintendo Switch consoles had been sold, putting it fifth on the list of best-selling consoles ever (a list, incidentally, that counts the Nintendo DS and Game Boy / Game Boy Color in positions 2 and 3, respectively).
But change sat just around the corner. In much the same way that smartphones had influenced Nintendo's move towards touchscreen tech, so too did the same miniaturization of processing power that fuelled the smartphone revolution trickle downstream to PC gaming. CPUs and GPUs designed for full-fledged computers were now small and efficient enough to fit in the palm of our hands – and in the Nintendo Switch, they had the perfect form-factor inspiration to fit those components in.
Jump to the year 2022, and Valve's Steam Deck is revealed. It's a beast. Backed by Valve's dominant Steam Store and interface, it houses internal AMD components comparable to desktop-grade Ryzen 3000 processors and Radeon RX 6000 series GPU performance. From Minesweeper to God of War, if it's available on PC, it'll run on a Steam Deck – and run well. With ergonomic controls (despite a large device footprint) and innovative touchpad controls for handheld keyboard-and-mouse style input, an ingenious 'Proton' compatibility layer opens up a wealth of Windows software to the Steam Deck despite its Linux foundations, all the while maintaining the Linux-level power efficiency that allows the Steam Deck to play for many hours on battery power alone.
The sleeping giant of PC gaming had awoken. Rather than just eyeing up Sony and Microsoft as competition, Nintendo now has PC/console hybrid manufacturers tracking it in their sights, leveraging the form factor that Nintendo had pioneered and had made the Switch so compelling.
Opening the floodgate​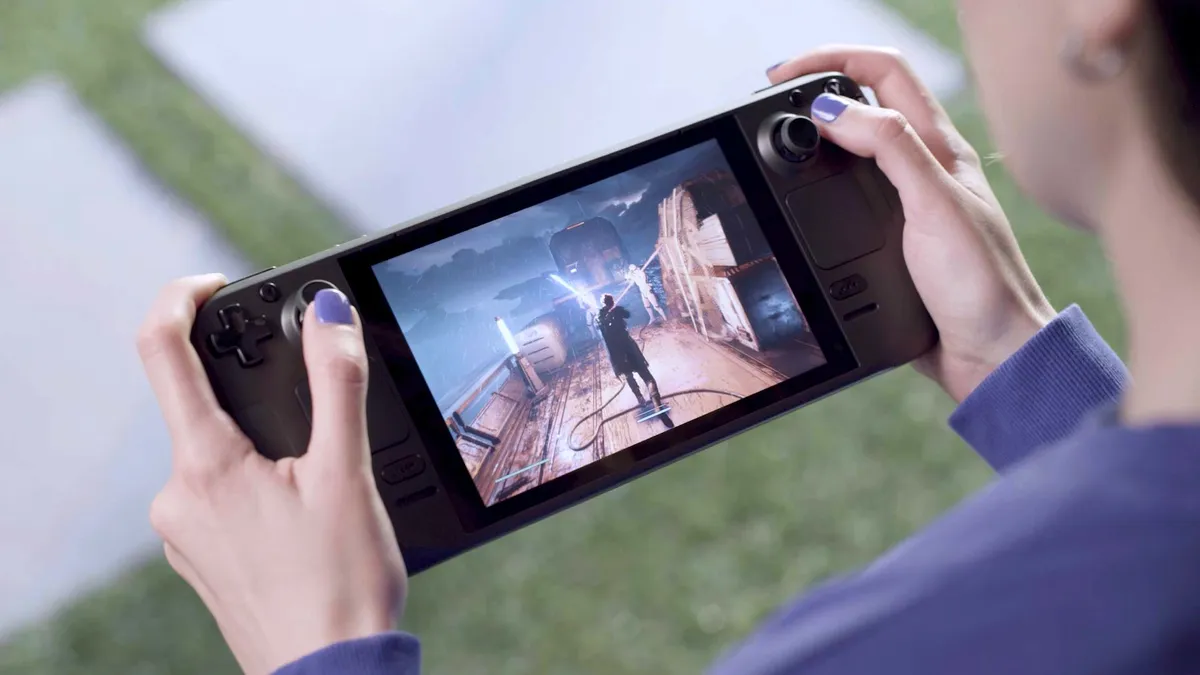 Valve has legitimized the handheld PC concept, and with that floodgate now open, more and more handheld PC manufacturers are entering the race, some with hardware even more exciting than the Steam Deck. Aya Neo has quietly been crowdfunding an entire range of portable PCs, and is growing a loyal army of fans. This year marks the launch of its Aya Neo 2 hardware, a portable gaming PC with an industrial design even more familiar to console gamers than the Steam Deck, and one that includes even more powerful AMD internals along with what's among the best screen we've ever seen in a handheld device. It's one of several new machines that Aya Neo is bringing to market this year, and its hardware waiting list of customers speaks to the growing popularity of – and trust in – the brand.
It's not just the portability factor that these machines ape, but the living room play, too. Both the Steam Deck, Aya Neo 2, and many similar portable PCs, can easily be docked in a cradle and hooked up to a TV, expanding their reach into becoming the dominant gaming machine not only in your backpack but while on your couch, too. While it's not quite the same all-in-one controllers/dock combo package that the Switch offers (you'll need to pick up some sold-separately accessories for the majority of these portable PCs), the option is there.
And with PC gaming an open market, these accessories come in all shapes, sizes, and – crucially – at all different price points, from the most basic keyboards and mice to esports-grade gamepads.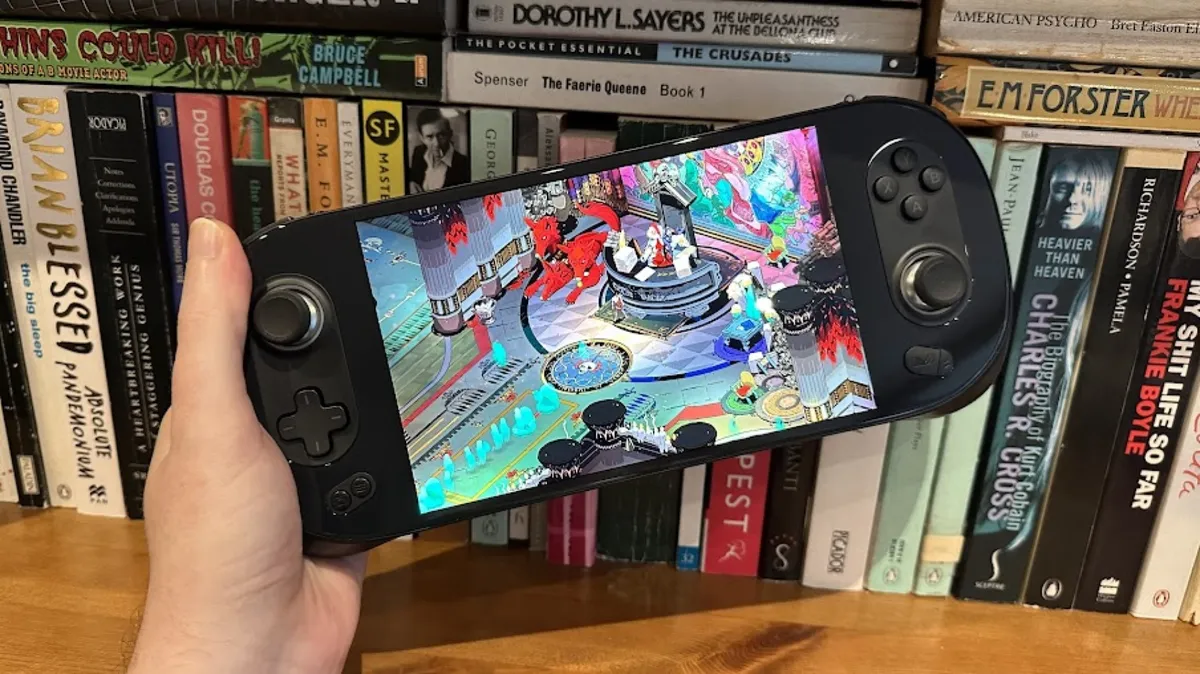 That degree of choice extends to the games and software you can install on these devices, too. Tending to run on either Windows or Linux, it doesn't take much computing knowledge to open up literally decades of games to these systems, from DOS classics to the growing range of recent ports from PlayStation and Xbox consoles. And you're not tied to one storefront either: though the Steam Deck encourages you to use Valve's Steam storefront, just like other PC handhelds it's a piece of cake to fire up games from Epic Games Store, Xbox for PC, Amazon Games, GOG and countless other sellers.
For many existing PC gamers, that means that picking up one of these PC handhelds gives them near-instant access to whatever back catalog of games they've built up over the years from these veteran services, while newbies can access the widest array of games available on any platform, from a range of competitively-priced merchants.
Depending on your budget and interests, the capabilities, software, and associated gear available to portable PC play is expansive.
That's before considering the threat of lower-powered Android handhelds like the Ayn Odin, the Ambernic RG552, or even smartphones themselves with accompanying controller shells like the Razer Kishi or Backbone. Smartphone gaming apps (and services like Apple Arcade) are increasingly controller-friendly, and Android-based handheld consoles are open, modifiable, and hackable in a way that Nintendo's lawyers should be very afraid of – it doesn't take a criminal mastermind to get a classic Mario game up and running on any of the devices listed above, the PCs included.
And, whereas Nintendo's console generation cycle lasts several years, perhaps with a mid-cycle refresh, these manufacturers are innovating and iterating month on month. While there may be no single company to threaten Nintendo's handheld dominance, the attack is coming from all fronts, from dozens of manufacturers, all happy to chip away at their own slithers of Nintendo's market share.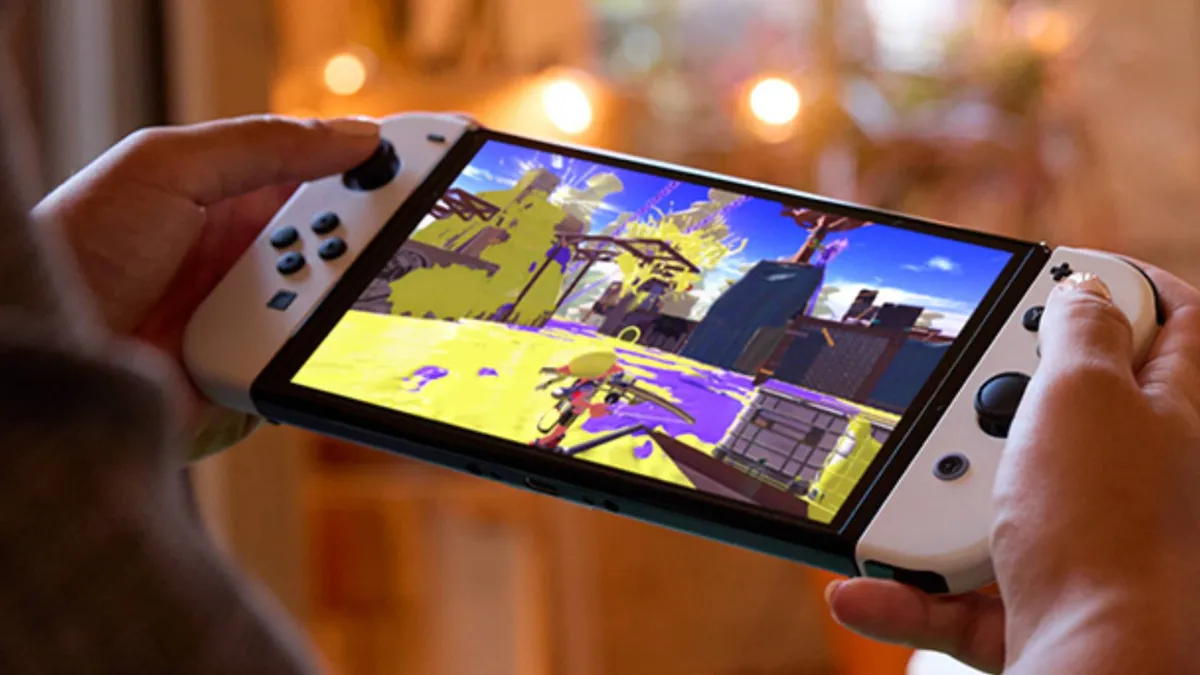 Don't count Nintendo out yet​
Death by a thousand cuts, then? I won't write off Nintendo completely – the don't-call-it-a-comeback meteoric success of the Switch following the Wii U's ambulance-chasing naysayers has taught the industry to know better than that. Nintendo remains the only company in gaming capable of delivering something truly new and innovative (in the hardware space, at least), perhaps even challenging, while pairing that new toy with the tried-and-true classic characters and series that have come to define the medium.
We've waited years for a Nintendo Switch 2, tied over by Switch Lite and Switch OLED refreshes, more than enough time for Nintendo's engineers to have conjured some new transformational gaming magic all over again.
But the fact remains – the Switch as a hardware concept has been played, probed, and perfected, and not by Nintendo. PC gaming has its sights set not only on the living room, but the bus, train, plane, and playground. It'll take more than a dockable portable console for a new Nintendo Switch to be seen as innovative in its next guise.
https://www.techradar.com/features/...competition-isnt-ps5-or-xbox-its-portable-pcs
Last edited: