thinks Halo Infinite is a new graphical benchmark
I'm sure there's a lot of Doom fans out there who loved and remember the classic doom games but doom 2016 was my first doom game I don't know why it was my first doom game, but these games stick in my mind because they're so new to me, I think now I understand the lash of open world games arena shooter applies here.
Now, I have smashed through many FPS games, Turok, Bioshock, deus ex, Fear and have since added the modern day highly hyped DOOM games to that list.
80+ metacritic score clearly loved by fans.
Dooms weapon wheel is back and they do a fantastic job. They had the opportunity to tamper with powers, spells etc. and stuck to their guns, with the guns.
They make you feel slick. Super shotgun shown here.
Every kill feels personal, like you're connected to the enemies who are a treat to kill.
Doom eternal is almost too great for its own good, here we go again with a linear game released during Covid and it lives today as a short game that makes you feel unstoppable fighting through places like hell, earth and demon realms.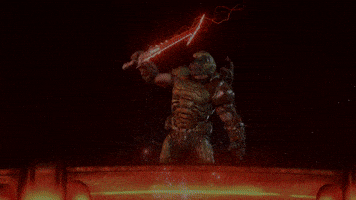 What does GAF think of Doom Eternal 2020?
Last edited: