I've build my second PC.
TLDR:
Powerful PC, some minor kinks, temporary part(s) to be replaced.
Here's the parts:
Motherboard - MSI MAG B650 Tomahawk WIFI
CPU - Ryzen 7900X
CPU Cooler - Noctua NH-D15 chromax.Black, Dual-Tower
Memory RAM - G.SKILL Trident Z5 Neo Series (AMD Expo) DDR5 RAM 64GB (2x32GB) 6000MT/s
Storage - 2T Seagate SSD (m.2)(temporary) and my 2020 pc Samsung 1T SSDs (temp)
Operating System - Windows 11 (Core)
GPU - AMD 7900XTX (Starfield Bundle)
PSU - Corsair RM850e (2023) Fully Modular Low-Noise ATX Power Supply - ATX 3.0 & PCIe 5.0 Compliant - 105°C-Rated Capacitors - 80 Plus Gold Efficiency
Case - Corsair 5000D Airflow Tempered Glass Mid-Tower ATX PC Case - Black
Using old mouse and keyboard, so no needless purchase.
I did the initial build, flashed the bios, but couldn't install windows (unknown reason). I took it to a 3rd party shop (helped with my first PC) which determined the initial SSD (
MSI SPATIUM M570 PCIe 5.0 NVMe M.2 2TB HS Internal SSD PCIe Gen5 NVMe
) was defective and used their ($99) Seagate SSD (m.2)for initial installation (will replace). However... problems arose when I used the PC at home.
Experienced massive slow down (1.5 FPS in BG3 title screen) NOT ONLY in games, but in the desktop, also.
Took back to shop and turns out I need to tell windows 11 to use the actual GPU and NOT the APU/CPU for rendering. Assumed it was the fault of Windows default settings. I was partially correct. Tested at the shop and everything seemed fine.

Took back to shop for the 3rd TIME, due to screen freezing when changing graphical/display settings in games. Will contact and retrieve the PC when they next open, because... It may have just been USER ERROR!!!​
I got bored couple hours ago and plugged up my older PC and noticed nothing was displaying, so I looked at the back and realized... I plugged the HDMI into the motherboard instead of the GPU.
NOW I know why the rendering was messed up on the new PC. A simple oversight cost me a couple days of confusion and frustration, just because I connected the HDMI into the wrong port. At least I assume this is the remaining issues.
Now I must wait till Monday to go get my new toy. Sigh...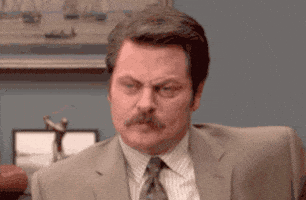 QUESTIONS:
1.
It seems the
Starfield game voucher
from
AMD
doesn't work, as Steam claims it is invalid. I did a bit of research and not sure how to solve this other than contacting AMD for a valid code. Otherwise, any suggestions?
Solution may be found.
2. Can I transfer all my old SSD (m.2) data (windows 10) into new SSD (windows 11) without issue? (I already installed one of the old SSDs and could load up steam games (without conflict), but just want to make sure I'm not setting myself up for more trouble.)
Conclusion: I'm excited to get this thing home and experiencing High-End gaming. I already have a few games I've been wanting to max out for years, to see what they can really offer, but man if this whole process wasn't a headache.
What are your thoughts?
Last edited: