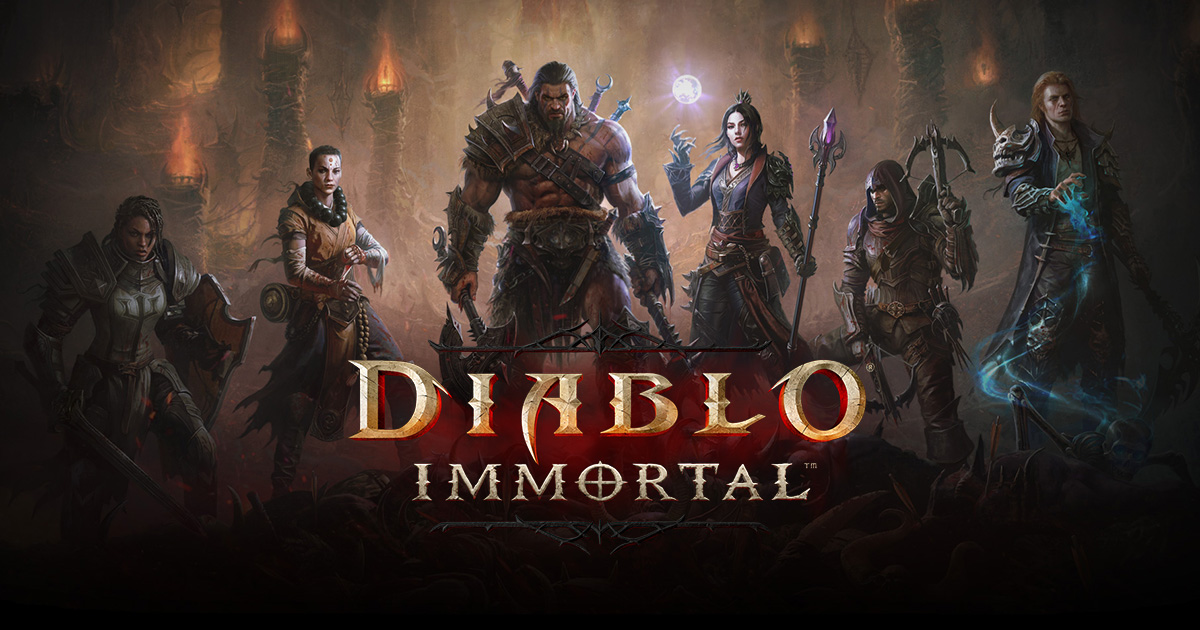 ---
Diablo® Immortal is a mobile Massively Multiplayer Online Action RPG (MMOARPG) developed by Blizzard Entertainment in partnership with NetEase, coming exclusively to Android, iPhone and iPad. Experience the world of Sanctuary in a persistent, always-online adventure anywhere, anytime. Join a worldwide community as you battle side by side to vanquish ancient evils, explore perilous dungeons, and of course, get legendary loot.
Genre
: ARPG, RPG, Dark-Fantasy, P2W,
Platforms
:
Media
:
Developer
: NetEase Games, Blizzard
Publisher
: Blizzard Entertainment
Price
: NA
Release Date
: June 1, 2022
More Info
: |
Wikipedia Page
---
Reviews Agregator:

Metacritic: 81/100





Reviews Roundup
Comicbook.com
- 90/100
Whether you're playing it to stay occupied until Diablo IV comes out or playing it out of excitement, Diablo Immortal is simply worth playing.

Android Central - 80/100
When Blizzard first announced Diablo Immortal, fans were a bit wary about whether the game could live up to the Diablo name. Thankfully, not only does the game present a classic Diablo experience in a smaller form but it does so nearly flawlessly, albeit with a sharper focus on grinding than any other Diablo game.
PCMag
- 80/100 (4/5 starts)
Diablo Immortal is an excellent mobile spin on Blizzard's classic, dungeon-crawling action, but the game's grind means that you may need to stick with it for the long haul to fully appreciate the experience.

iMore - 80/100
Diablo Immortal successfully brings the iconic hack-and-slash formula to mobile devices without compromise, though the free-to-play model may prove irritating.
CGMagazine
- 75/100
Diablo Immortal blends classic gameplay with the free-to-play formula, and almost delivers a complete knockout mobile experience.